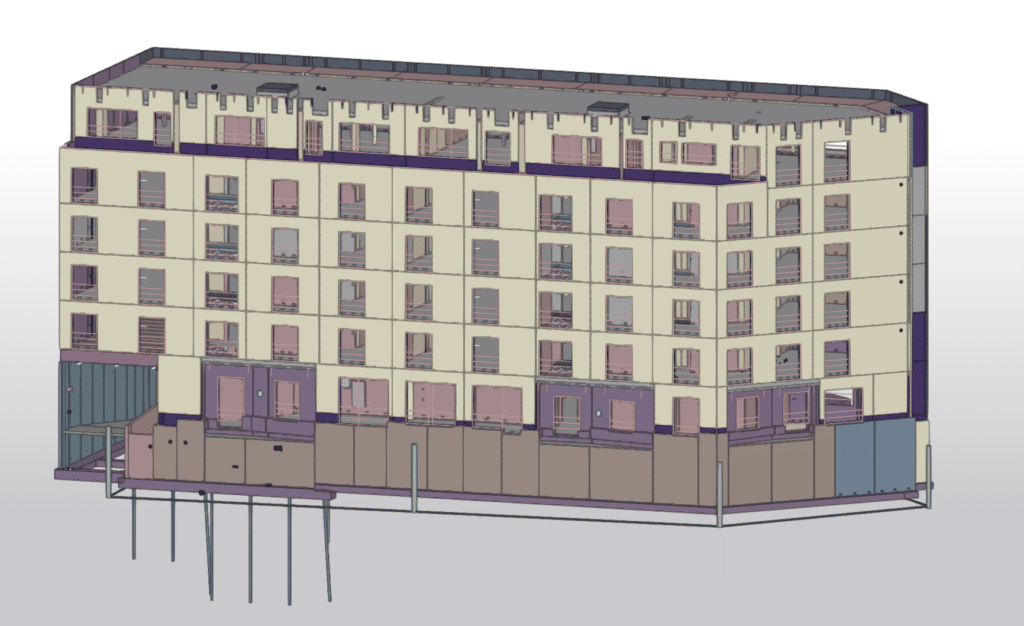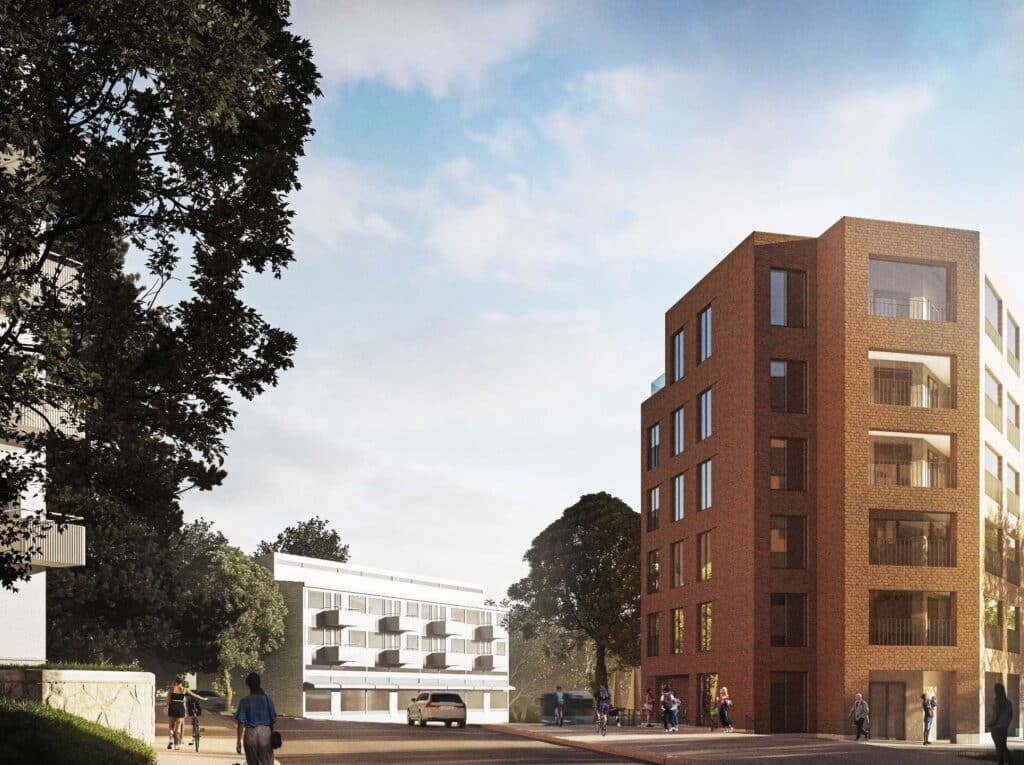 Our client is Fincap Kiinteistökehitys Oy. Building consists of 42 apartments, underground parking and some street-level commercial space. Main designer and architect is Parviainen Arkkitehdit Oy. Construction period 2021-2023.
Frame is constructed of concrete elements and cast-in-situ slabs. Parking deck is post-tensioned concrete slab.
We have had a great opportunity to participate this project right from the beginning before demolishing of previous old building on this plot. Our company's previous office was located near this plot and two of our employees live on the nearby area so one might say we have a special relationship to this project. Great feeling almost daily to pass by this building and see the work of your own hands.