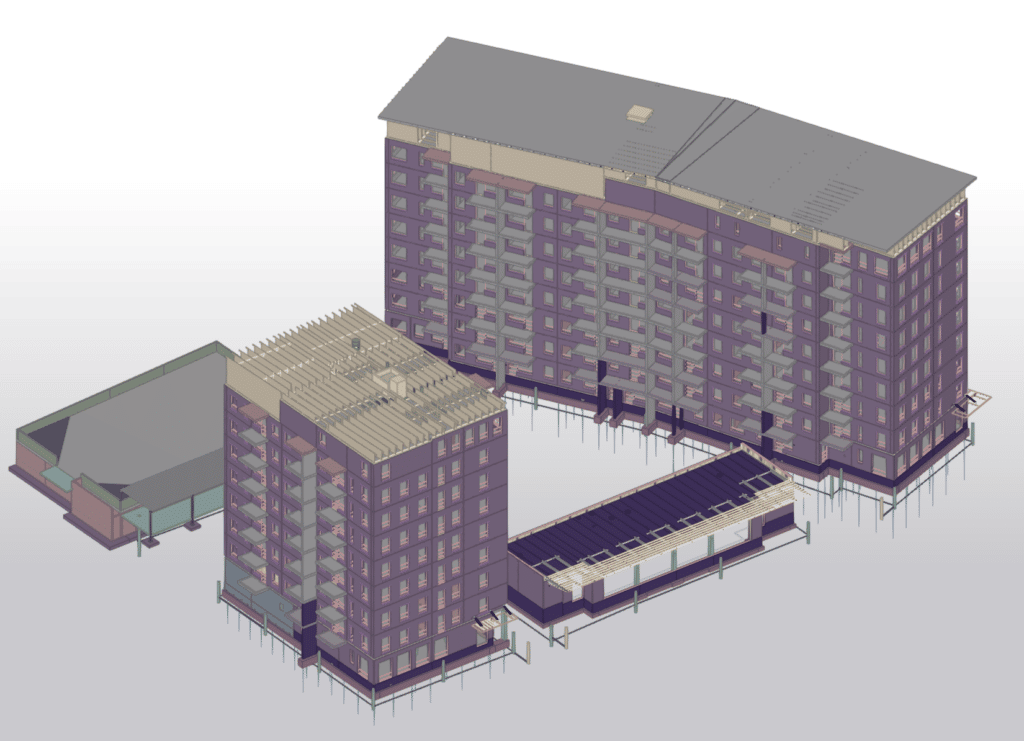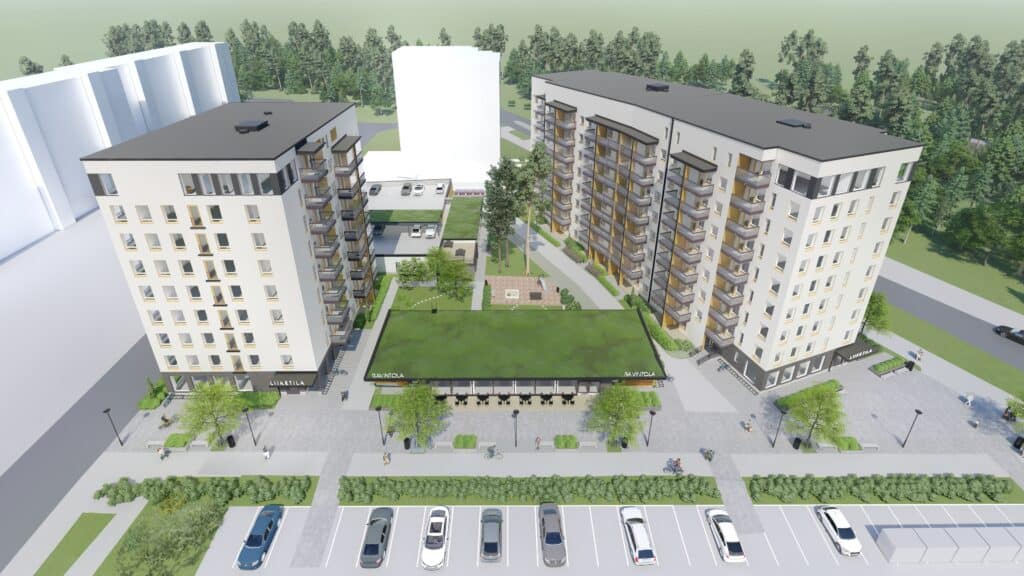 Our Client is Jatke Pirkanmaa Oy. Project consist of two residential buildings and all in all 201 apartments, commercial building and parking building. Main designer and architect is Arkkitehtitoimisto AR-Vastamäki Oy. Construction period 2021-2023.
Frames are made of concrete elements and cast-in-situ slabs. Parking deck is post-tensioned concrete slab.
In this project co-operation with the site and project management has bees seamless and we can look proudly the soon to be finalized buildings.